It is my great honor to be appointed the director of Research Center of Mathematics for Social Creativity from April 1, 2019. Among the activities of interdisciplinary researches by RIES across "optical science", "molecular and material science", "life science" and "mathematical science", our center was established for the purpose of exploring new research fields by the collaboration between mathematical science and various disciplines.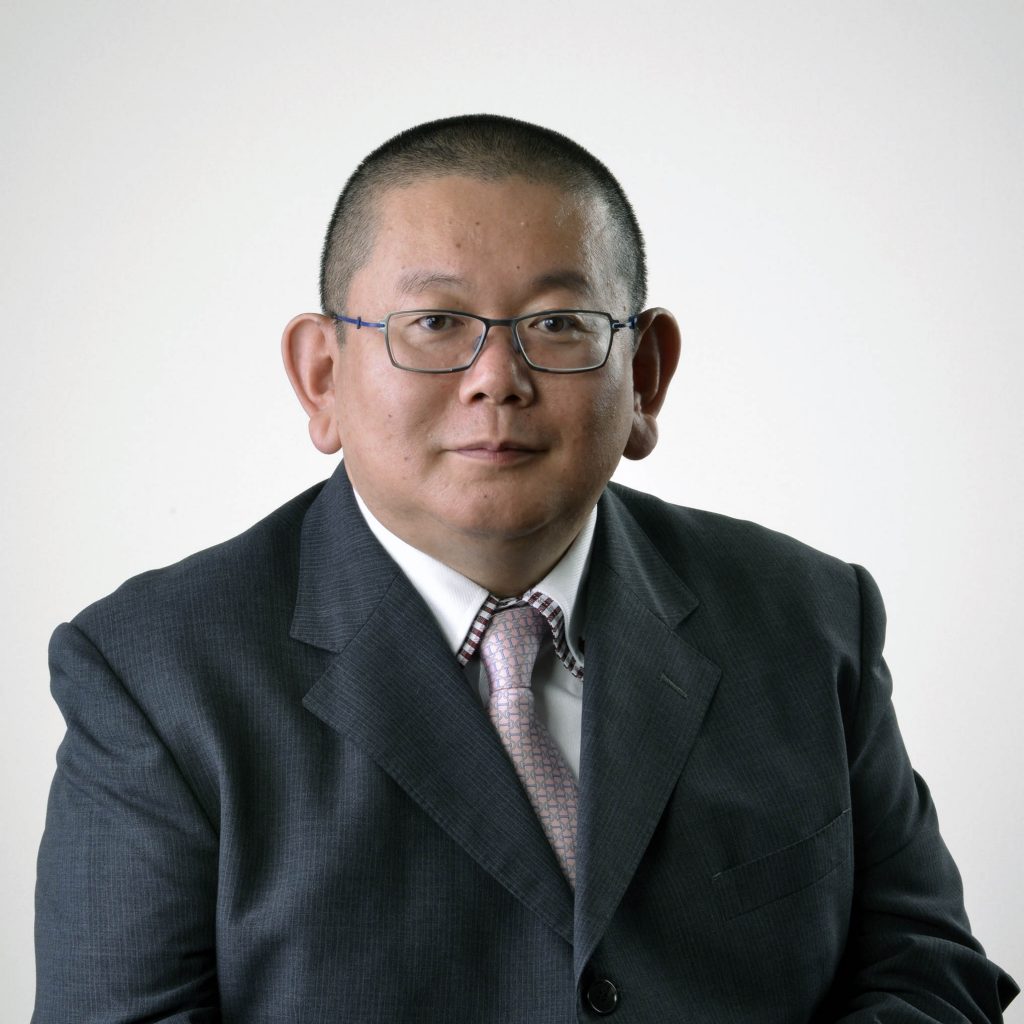 Mathematics is a subject of high universality, by which it is also utilized as a language describing theories of natural science. With the development of itself from the 19th century to the 20th century, mathematics gradually alienated from other subjects. Nevertheless, nowadays it has entered the phase of development in connection with various disciplines again.
In order to connect mathematics of high universality and abstraction developed independently so far with various fields oriented to specific problems, some adhesives are believed to be necessary. One of them is mathematical modeling, and 4 research fields in our center are carrying out modeling of theory-driven and data-driven types. Moreover, in order to promote the joint researches aiming at the unification of various subjects and mathematical science, faculty members from many research fields (a total of 35 (as of January 1, 2020) from Faculty of Science (Departments of Mathematics, Chemistry, Earth and Planetary Sciences), Graduate School of Information Science and Technology, Faculty of Engineering, Faculty of Advanced Life Science, Research Center for Zoonosis Control, Faculty of Economics and Business, Faculty of Medicine, Institute for Catalysis) are also taking part in the operation of the center as concurrent staff.
Within such a university-wide cooperation system, the center shall act as a base of intelligence for the unification of various disciplines centered at mathematics. Further, we shall establish the cooperation "based on the collaborations of multiple different fields" from the individual cooperation between mathematicians and researchers of different fields, and then create "open facility of intelligence", i.e., "a platform for organized collaborations, encounters and discussions" between mathematics sciences and the surrounding academic areas, so as to construct the central base of mathematical cooperation in Hokkaido University.
On the other hand, our center is also taking efforts on industry-academia collaborative researches and carrying out joint researches continuously with companies including the stay-type joint research together with Hitachi Hokudai Labo. Meanwhile, a cooperation division promoting the joint researches with humanities and sociology will be founded from FY 2020, and the promotion of joint researches with literature and psychology beyond science, engineering and informatics is also under consideration.
For our center to be the adhesive with a wide range of disciplines, we shall push forward the interdisciplinary researches cooperated between mathematical science and various fields in the future, for which we appreciate your kind guidance and encouragement. We also appreciate your kind supports and cooperation to our center in the future.
April 1, 2019
Professor Masaharu Nagayama,
Director of Research Center of Mathematics for Social Creativity,
Research Institute for Electronic Science,
Hokkaido University